So as you may know, on January 23 my wife and I had our first child. A beautiful, healthy baby boy named Nolan.
Leading up to his birth, friends and family would tell me my life was about to change and it would never be the same. I kinda already knew this, but it didn't quite hit me until the moment actually got here.
Since his birth, everything from my spare time, priorities, stress, sleep, and even views on the world have all shifted dramatically. And while this whole experience has been the happiest of my life, it's equally just as tiring. I mean, newborns literally can't do anything besides crap themselves, scream, and sleep. They are experts in that regard.
From a health standpoint, my fitness and exercise have taken a hit as well. Gone are the days where I can take my sweet ol' time during a lift, exercise when I choose, or feel amazing during all my lifts. Newborns have this great ability to demand attention 24 hours a day, so your hobbies and interests take a back seat.
If anything though, the ups and downs of raising a newborn have taught me some valuable lessons that I feel are applicable to many of you guys out there… all you busy professionals, parents, students, etc. So I thought I'd touch on them.
SLEEP.
If you do not have a newborn, and you still willingly stay up late only to find yourself dragging ass the next day, I have one thing to say to you.
Prior to Nolan, I would routinely tell all my clients that sleep was the number one thing they should address if they're looking to feel and look better. Lack of sleep affects just about everything health wise. But a few months ago I was all talk. I always got good sleep, so I never truly understood just how powerful my words were when talking to clients.
Fast forward to today. On average, I'm waking up every 2-3 hours to feed or change my son. If I'm lucky, each of those instances only lasts 20 minutes. On a bad night, they last over an hour. This obviously affects the quality and quantity of my sleep. So over the last 2 months, I'm averaging anywhere from 4-7ish hours of broken sleep per night.
Once I strung together a few nights of crappy sleep, I truly started to feel it. All the negative effects of sleep deprivation were hitting me like a ton of grogginess inducing bricks. And they go as follows…
I was an insatiable monster… I rarely felt full, even after consuming a normal sized meal for me. Snacking became something that occurred more often, which I never did prior to Nolan.
My strength levels went waaay down. Either that or someone turned up the gravity.
My mental capabilities severely dipped. My ability to focus was next to non existent. Creativity? Out the window. Memory? Ha!
I was hungry more often.
I craved sugar like drug addict. True story, one night I stared at a package of Oreos for about 5 minutes while having the most intense inner battle of will power I have ever experienced in my entire life. It was unreal.
My cardiovascular endurance dropped. Walking up stairs felt like a 50m sprint on some days.
So I say this to you, avid reader. If you're not making quality sleep a priority, your health and wellness will never be optimal. Get 7-9 hours per night and the quality of your life will DRASTICALLY improve, guaranteed.
It's OK to suck.
Newborn or not, you will simply not be at your best every day of the week. Poor sleep, high stress, and a whole host of other life factors will simply get the better of you every now and then. But don't sweat it!
You do not need to break records every time you lift. It's totally fine to simply go through the motions or 'punch the clock' when your body calls for it.
On days when I got less than 5 hours of sleep because of Nolan, I simply knew any type of exercise I would do that day would probably suck. I knew weights would feel absurdly heavy and I'd feel beyond sluggish. But shifting your mindset into one of acceptance can really help you manage your expectations and leave you feeling better about your session because….
Something is better than nothing.
It doesn't matter if you feel like a pile of steamy crap or if you're simply strapped for time, something is always better than nothing when it comes to exercise.
Example: one day after a particular long visit to the doctors for Nolan's checkup (and a bad night's sleep), I had a heavy leg day scheduled. Heavy squats, lunge variations, etc…
Here was my mindset.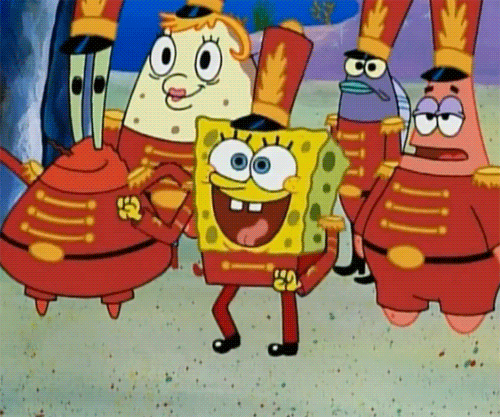 Here's how my body felt.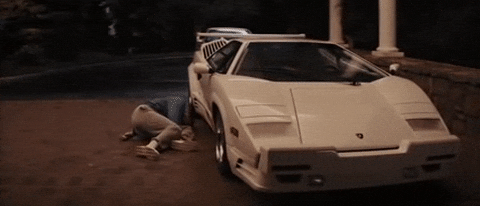 So I modified what I had planned. All I did that day was squats and barbell RDL's, both 3×10. That's it. The weight wasn't even super challenging. It took maybe 20-25 minutes. I felt good afterwards and lived to see another day… hopefully a better day.
Even if you feel great, the same applies if you're beyond busy and have no time for exercise. Modify your plans and do what you can. Even if you only have 10 measly minutes, you can still get something done. Like, oh, I don't know, one of these?
Workout #1
A1. KB swing x10
A2. Inchworm to pushup x10
Repeat for 10 minutes.
Workout #2
A1. Goblet squat x10
A2. TRX row x10
Repeat for 10 minutes.
Workout #3
A1. DB squat to press x10
A2. Plank x10 sec
Repeat for 10 minutes.
Are these workouts complex? No. Are they super challenging? No. Are they better than nothing? YES. 
What You Eat Matters Even More Now.
With or without a newborn, many of you guys out there have a metric shit ton of stress in your life. Work, social obligations, family, friends, pets, injuries… all of these things add up. When the cumulative stress from all of these things becomes too much, it can affect how you sleep, how you exercise, and so many other life factors.
This is why trying to stick to clean, whole foods is so imperative.
I've often told my weight loss clients that in all honesty, they don't even need to train with me to see incredible results. If they would just really hone in on their diet and go for a daily walk, they would lose weight… no additional exercise needed. Now, of course some dedicated strength training will only further their cause, but legitimately 85% of their success will come from better eating.
For me specifically, Nolan is throwing off my sleep, exercise, and stress levels. If I don't take the time to make sure my meals are prepped, or at least planned ahead of time, I'm walking on dangerously thin ice when it comes to probable and unnecessary weight gain.
Bad sleep = hormones thrown out of whack, making you hungrier and less likely to feel full.
Bad exercise = your ability to build lean muscle and burn fat is compromised.
More stress = multiplies the 2 previously mentioned things tenfold.
Clean diet = your safety net to help negate all of those things.
Falling into the trap of eating out often just because 'you have no time' is a lazy cop out for a lot of people. If I told you that your celebrity crush wanted to go on a 60 minute date with you every day, I'd be willing to bet you'd find a way to make that work with your busy schedule. Setting the time aside to prep and plan meals is no different.
If something is important to you, you don't find time for it… you make time.
Plan and/or prep your meals ahead of time. You are 100x less likely to order out if you know you already have a couple options prepped and ready to eat when you get home.
And if you still claim to not have the time to prep or plan food, at the bare minimum make sure EVERY meal you eat consists of mostly meat and non starchy veggies, with veggies covering at least half of your plate.
Tired? Stressed? Strapped For Time? Increase Your Training Density.
When a new baby comes into your life, your workouts are more than likely going to take a hit in terms of how long you can train for.
This might mean that training super heavy with 3-4 minute rest periods in between all of your sets might not fly anymore, especially if you want to perform more than 1-2 lifts per session. While this can absolutely still be a viable option (remember, something is better than nothing), you may consider switching things up.
Increasing your training density basically means increasing the amount of work you do within a given time frame. This is ideal for anyone who has limited time, a newborn, or maybe just needs to switch things up in their given routine.
The best way to increase your training density is to implement supersets, tri-sets, giant sets, decrease your rest periods, or a combination of all of these. Because you're doing more work in a shorter time frame, you probably won't be able to work with near maximal loads, but there will still be plenty of a challenge training this way.
Increasing your training density allows you to get more work done and include more variety of movement within your session. And when time is valuable, you often need to get the most bang for your buck when it comes to training. Plus, this will likely also lower the intensity of your training sessions, making it feel a bit more like cardio than max effort lifting. If you're stressed or feeling rundown, this can be a particularly good thing because it will help you shift from a sympathetic state into a parasympathetic one (this just means it helps you recover and relax better afterwards). But don't think this means you won't work hard 🙂
At the end of the day just listen to your body. It's better to adjust, lower the intensity, drop the volume and live to see another day. Losing a few battles for the sake of winning the war is always gonna be the best thing!
One more pic of Nolan for good measure 🙂