I think we can all agree on one thing. Exercise is good.
I don't care if your favorite workout has you jumping on bosu balls while you perform bicep curls with one hand and drink tuna juice shots with the other… it sure as hell beats sitting on your couch binging on Dorito's and Mountain Dew.
Something is always better than nothing when it comes to exercise. But generally there are two forms of exercise that most people will end up performing: cardio or strength training. Sure there are hybrids of the two in form of classes at your local gyms, mud runs, or something else exotic along those lines, but most exercise will tend to be classified in those two categories. And it's not at all uncommon for most people to tend to gravitate to one or the other based on personal preference.
Now I am 100% in favor of people exercising in general. The best workout is one you enjoy doing and stick to consistently. Consistency = results.
BUT…
When it comes to overall health and the optimal functioning of your body, there does have to be some sort of balance when it comes cardio and strength training.
Performing just cardio and neglecting strength training is downright stupid, as is strength training and avoiding cardio like the plague. In reality, they both compliment each other quite nicely and can boost your performance and the results you see.
Runners: start lifting.
Now, I say "runners" as this is by far the most popular form of cardiovascular exercise on the planet, but the same holds true for any type of endurance activity… cyclists, rowers, swimmers, cross country skiing, etc. You guys absolutely need to strength train.
So let's address the elephant in the room right off the bat. Many endurance based fitness individuals are under the impression that strength training will somehow negatively affect their endurance because they'll get too bulky, slower, etc. This is a huge load of buh-buh-bullshit.
The people who tend to believe this are already performing a sizable volume of cardio to begin with, so adding in some dedicated strength training will not result in big bulky muscles unless its accompanied by an influx of hundreds of calories ingested on a daily basis. Your strength gains will largely be a result of a neuromuscular adaptation, meaning your brain gets better at recruiting muscle fibers, as opposed to hypertrophy or muscle gain.
And since strength training will lead to an increase in strength (weird concept, I know), your endurance will actually increase. Let me explain.
Person #1 is capable of squatting 100lbs. Person #2 is capable of squatting 225lbs.
If asked to squat 50lbs as many times as they could in five minutes, who do you think is going to be able to perform more squats?
It's a no brainer that person #2 is going to win this contest hands down. Is it because he's more conditioned from an endurance standpoint? No! An external load of 50lbs is just easier to move because he's capable of moving more weight. More strength gives you a bigger window to express endurance seven days out of the week and twice on Tuesdays.
Not to mention that being stronger allows you to produce more force.
This is huge for endurance enthusiasts as being able to produce more force means you cover more distance with every step, pedal, row, etc. When you cover more distance with every rep (step when you jog, pedal when you cycle) you increase your efficiency ten fold.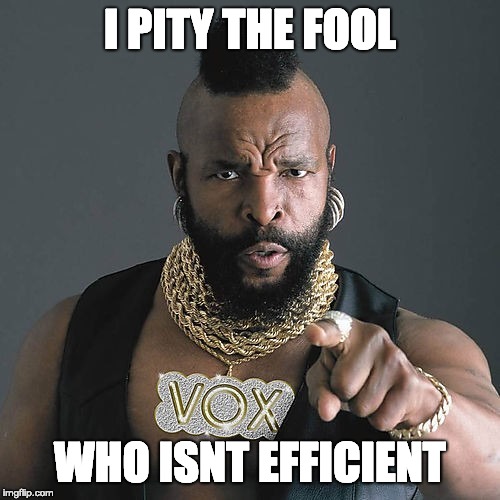 Let's revisit the same example as before.
Runner #1 can split squat 50lbs for 10 reps. Runner #2 can split squat 150lbs for 10 reps. By logic, person #2 is capable of producing more force into the ground.
Because of this, person #1 covers four feet with every step he takes on his runs. On the other hand, person #2 covers 5 feet with every step. So in order to cover 100 feet, person #1 needs to take 25 steps while person #2 needs to take 20.
Over the course of 2 miles, that's a difference of 264 less steps that person needs to take. So let me ask you… who is the more efficient runner?
Now multiply those 264 steps by the numerous sessions performed throughout the year. Who is more likely to break down sooner or experience nagging pains?
Strength training also helps balance out some of the muscular imbalances that can result from the literally hundreds of thousands reps that you put your body through if endurance activities are done for long enough periods over time.
Take cyclists for example.
They'll spend hours in a hunched over, flexed position. Their quads will take a beating from the non-stop pedaling, but their glutes, hamstrings, and upper back are minimally worked. Without the appropriate strength training to balance things out, this can lead to postural issues, shoulder pain, low back pain, tight hips, and a whole host of other problems.
This is why it's not uncommon for individuals who strictly perform only cardio without supplementing appropriate strength training to run into nagging pains, aches, and annoying injuries. Think about your car. It needs it's tires rotated, alignment checked, and oil changed regularly to keep it purring like a kitten. The folks who neglect these necessary evils will inevitably run into major issues that will lighten their wallet considerably.
So if you fail to rotate your tires (strengthen the muscles and movement patterns that don't get trained during your cardio method of choice), you will probably run into some issues down the road, whether it be an achey knee, bum shoulder, or whatever it may be.
So what about the other side of the coin?
Lifters: start running*.
So I bet you couldn't help but notice that little asterisk. And if not, perhaps give up on any dreams that involve detective work or forensics because, well, you'd suck at it.
Let me make one thing clear: I am not a huge fan of low intensity, steady state cardio for most people as their primary means for exercising. You can read why HERE and HERE.
However, I am NOT saying that dedicated cardio does not have it's benefits. Cardiovascular work helps improve heart health, increase stroke volume (the amount of blood your heart pumps per beat), decreases resting heart rate, improves work capacity, keeps your nervous system in check, and helps burn excess weight just to name a few benefits.
Neglecting it completely makes you dumber than the Seattle Seahawks coaching staff when they opted to throw the ball instead of running it on the 1 yard line to try and win the Superbowl. I mean, COME ON PETE CARROL YOU HAD MARSHAWN LYNCH BACK THERE. HIS NICKNAME IS 'BEAST MODE' FOR PETE'S SAKE.
And the honest truth is if you put a gun to my head and had me choose only strength training or cardio, I would choose strength training ten times out of ten.
HOWEVER…
Chasing absolute strength while neglecting the positive health qualities brought upon by incorporating some dedicated cardio is just ignorant.
Improved cardiovascular health can do wondrous things for your strength training, such as increasing your work capacity and ability to recover in between sets. This will allow you to get more strength training done in less time. You essentially become a more efficient lifter.
So weird… cardio makes strength training more efficient and strength training makes cardio more efficient… PURELY COINCIDENTAL, I'M SURE OF IT.
And unless you're an elite powerlifter, being crazy strong doesn't mean dick in real life if it means you get winded after walking up one flight of stairs. That will come back to haunt you in a big way down the line when your doctor is telling you you need to go on medications X, Y, and Z to help offset the heart issues you're having because you neglected giving your heart some TLC in your early years.
Remember, your heart is a muscle just like your glutes or biceps. It should be trained accordingly!
But here's the kicker… if you don't train your glutes or biceps, they'll get weak and your body might run into some issues in the form of nagging pains. This might decrease your quality of life, but you'll get by.
If you don't train your heart and it gets weak, YOU'LL DIE. This will drastically decrease the quality of your life.
Now you might not just straight up die, but you'll run into more issues that increase the risk of doing so. Either way, it's not good.
So while it's OK to have your preferences, as I clearly do, it's probably not the smartest thing to just ignore cardio in favor of strength training, and vice versa. There's gotta be a little bit of both going on in order to ensure your optimal health and well being for years down the road.